Finance Your Vehicle The Easy Way

---
Spitzer Autoworld Lordstown in North Jackson is the place to be if you're looking for stress-free financing for your next dream vehicle. Drivers in the North Jackson, Austintown and Warren, OH areas are more than welcome to visit the car finance center at our Chevy dealership, and we're more than ready to take care of your Chevy finance needs. From simple car loan and car lease terms to helpful online tools, we're ready to give you the shopping experience you deserve.
The fun part is picking out the vehicle you're interested in. We offer an impressive inventory of new Chevy vehicles, used cars and Certified Pre-Owned Chevrolet models, and any one of them can be yours when you speak with our representatives today. For hassle-free Chevy finance, visit us at Spitzer Chevy Lordstown today.
A Short-Term Car Lease

---
If you're a fan of always staying up to date with the latest Chevrolet technologies, a new Chevy car lease is the perfect option for you. With typically shorter contracts than with car loans, car leases allow you to switch vehicles every few years. Monthly payments are also typically lower than they would be if you were to get a car loan for the same vehicle, so leasing gives you the opportunity to potentially add more features or to choose a higher trim level.
In addition to lower monthly payments, you can also count on lower sales tax when you lease a new Chevrolet model. When your car lease expires, you can either extend your lease, buy out the remainder of your lease or just return it. From there, you can get into a brand-new Chevrolet vehicle with a car lease right away without missing a beat.
Get A New Car Loan

---
If you're looking for more long-term stability, a car loan might be better for planning for the long haul. Drivers who opt for a car loan don't have to worry about mileage limits or small dings and scratches like they would with a car lease. Since you'll own the vehicle after you complete payments for it, you can feel free to handle it and drive it as much as you'd like.
Getting a car loan also opens up 2 more inventory choices for you as you choose your vehicle. Unlike with a car lease, you can get a car loan for the used cars in our inventory as well as our Certified Pre-Owned Chevrolet models. With more options and long-term flexibility available to you, a car loan could be exactly what you need to get into your next vehicle.
Stop By Our Chevy Finance Center

---
Driving off in your next dream car is an easily attainable goal when you work with our Chevy finance experts. From our online tools to our warm and friendly staff, Spitzer Chevy Lordstown in North Jackson is ready to satisfy all of your automotive needs. Visit our Chevy dealership today to get the ball rolling.
Dealership Info
Mon, Thu

9:00 AM - 8:00 PM




Tue - Wed, Fri - Sat

9:00 AM - 6:00 PM




Sun

Closed
Mon - Fri

8:00 AM - 5:30 PM




Sat

8:00 AM - 2:00 PM




Sun

Closed
Mon - Fri

8:00 AM - 5:30 PM




Sat

8:00 AM - 2:00 PM




Sun

Closed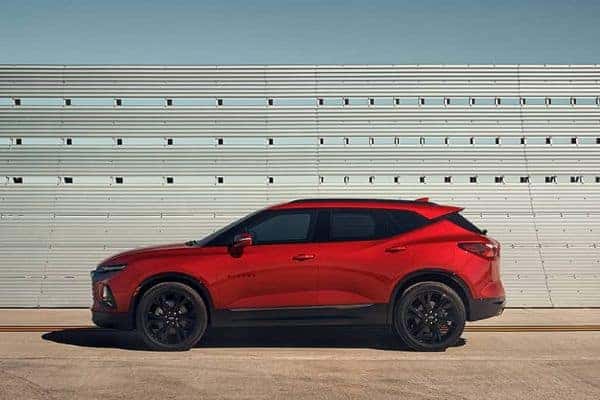 Helpful Online Shopping Tools

---
To make the car-buying experience more seamless than ever, we offer multiple online tools to help you get started all from the comfort of your own home. We offer an online pre-approval tool that can help you see what you're qualified for in just minutes. Long gone are the days of having to wait in a dealership for hours while you get paperwork set up.
Additionally, we have a tool that allows you to estimate your credit score which will help with planning for your next big acquisition and give you an idea of what the annual percentage rate (APR) may be. Another way you can plan ahead is with our trade-in calculator tool that can give you an estimate for the value of the vehicle you currently drive.